EPISODE 13: SHOW NOTES
This is a question I get asked a lot from prospective students interested in my overwhelmed to overbooked program.
Who doesn't want clients, right?
We've got to have clients in order to get paid and in order to actually have a profitable business.
The good news is, there are lots of different routes to go to find clients… however, some of the options in my opinion kinda stink, while others are really profitable. And in this episode I break down the pros and cons of the different routes out there!
**This post about how to get started as a freelancer may contain affiliate links, which means if you click one of our affiliate links and decide to make a purchase, we receive a tiny commision from the seller at no additional cost to you. We only share products and services we have used, tested, and love ourselves!**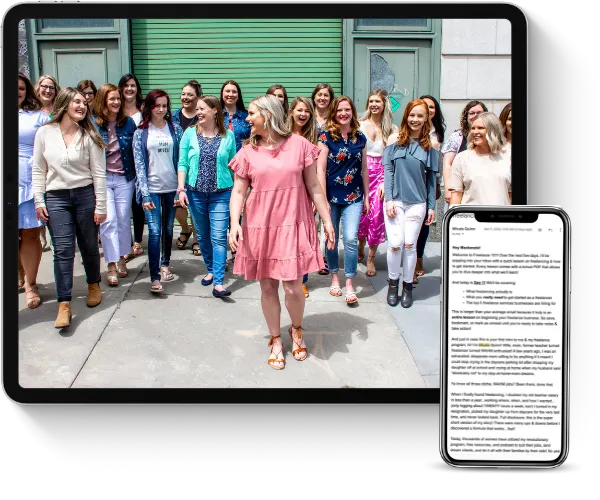 Learn how to earn $3K a month+ as a freelancer working less than 25 hours a week even if you think you have no experience.
This FREE crash course will teach you all about the freelance industry, so you can finally end the family vs. finances battle.
In this episode, we cover:
the four main ways to find clients
the pros and cons of each route
my experience with each
which route is the best
Resources and links mentioned in this episode:
What now:
Come tell me which route you are going to take! Put it out there, come set a goal in the facebook group, and let us follow your success!!
And please stay tuned, because next week we are talking about visibility with out spending a TON!