EPISODE 39: SHOW NOTES
Has your fear of failure held you back in the past and is it now?
My hope for this episode is that you'll realize you aren't alone in your fear of failure and that you'll take one step TODAY to move past that fear!
Here are the four steps I share in this episode that you should take to move past fear, make your business profitable, and accomplish your goals!
Make the choice – are you going to pursue your dream or not?
Know your why – go listen to episode 29 for more on this topic!
Take imperfect action – check out episode 31 about setting performance goals that work!
Be relentless – don't stop until you've reached your goal.
Share with me the one step you're taking to move past your fears today! Send me an email at [email protected], find me on instagram, or tag me in a post in the Live Free Podcast Mastermind Facebook Group. Lastly, if you enjoyed this episode, I'd love it if you'd write me a review!  As always, I so appreciate you being here and I'll talk to you soon!
**This post about the fear of failure may contain affiliate links, which means if you click one of our affiliate links and decide to make a purchase, we receive a tiny commission from the seller at no additional cost to you. We only share products and services we have used, tested, and love ourselves!**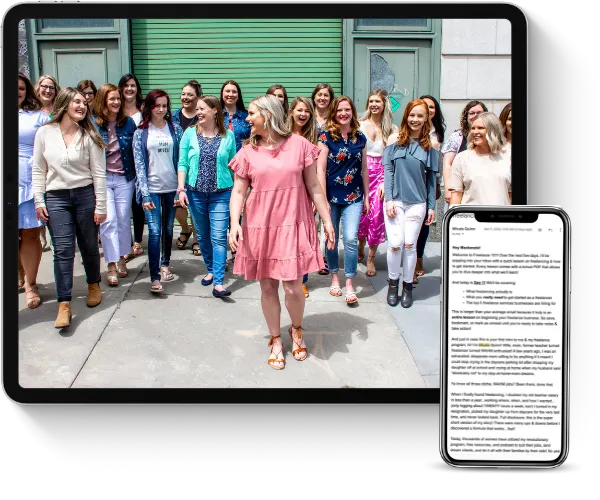 Learn how to earn $3K a month+ as a freelancer working less than 25 hours a week even if you think you have no experience.
This FREE crash course will teach you all about the freelance industry, so you can finally end the family vs. finances battle.
In this episode, we cover:
how we all fear failure – you aren't alone
why failure AND success are both part of building a successful business, and
the 4 steps to take to overcome your fear of failure
Resources and links mentioned in this episode: