EPISODE 40: SHOW NOTES
Would you love to add Facebook Ads Management to your services but not sure where you'd start?
Meg Brunson is the go-to on all things Facebook Ads and in this episode, she shares her unique journey from working at FB to now running her own business.
Not only does Meg share the free resource you should start with but also her best advice on getting traction in a new niche.
Learn more about Meg here and let us know if you'd like another episode like this by writing a review! Thanks for listening!
**This post about facebook ads may contain affiliate links, which means if you click one of our affiliate links and decide to make a purchase, we receive a tiny commission from the seller at no additional cost to you. We only share products and services we have used, tested, and love ourselves!**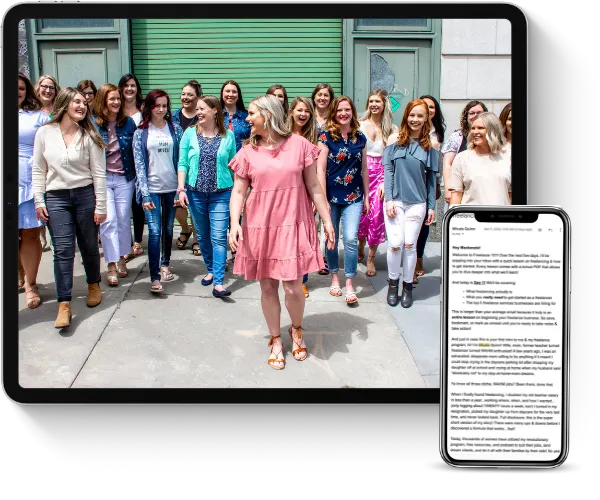 Learn how to earn $3K a month+ as a freelancer working less than 25 hours a week even if you think you have no experience.
This FREE crash course will teach you all about the freelance industry, so you can finally end the family vs. finances battle.
In this episode, we cover:
how to START as a Facebook Ads manager
why finding your pay rate takes time, and
what free resource you should use to learn about Facebook Ads
Resources and links mentioned in this episode: