EPISODE 94: SHOW NOTES
Have you considered helping clients land media exposure? Or are you ready to start landing these opportunities for your freelance business?! Well, you're in luck because I am chatting with guest expert Christina Nicholson on how to land traditional and new media opportunities today!
Christina is a TV host who helps bloggers and business owners grow by reaching thousands, even millions, of their ideal customers or clients in minutes instead of months through the power of traditional and new media without spending big bucks on advertising.
In this episode we cover what to say in a pitch email to a TV reporter, why landing media exposure is a powerful way to grow your business, and how to best use media opportunities once you've landed them.
There are so many nuggets in this episode that will help you to help your clients so don't miss this one!
If you're thinking about starting your freelance business or are stuck DIYing it, check out my paid program – Overwhelmed to Overbooked! It contains everything you need to launch a profitable freelance business from home in 6 months or less!
Thanks for spending time with us today. I'll talk to you over in the Live Free Mastermind fb group!
**This post about media exposure may contain affiliate links, which means if you click one of our affiliate links and decide to make a purchase, we receive a tiny commission from the seller at no additional cost to you. We only share products and services we have used, tested, and love ourselves!**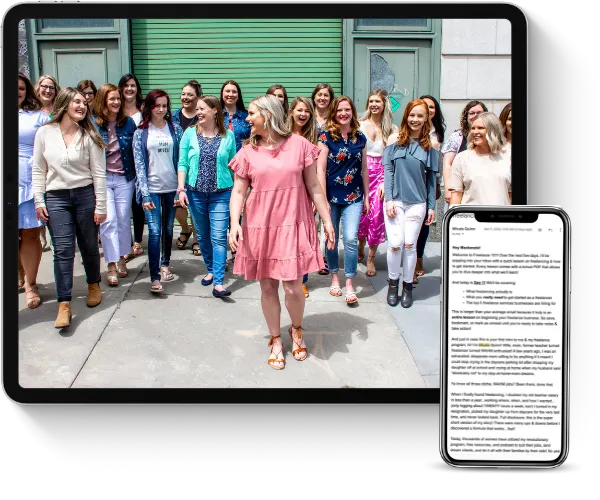 Learn how to earn $3K a month+ as a freelancer working less than 25 hours a week even if you think you have no experience.
This FREE crash course will teach you all about the freelance industry, so you can finally end the family vs. finances battle.
In this episode, we cover:
what to say in a pitch email to a TV reporter,
why landing media exposure is a powerful way to grow your business, and
how to best use media opportunities once you've landed them
Resources and links mentioned in this episode: