EPISODE 115: SHOW NOTES
Are you ready to delegate some of your freelance work to a teammate? In this episode I chat with Kristin Molenaar of YesBossVa on how to delegate and hire effectively as a freelancer. Kristin runs a successful VA agency and shares so many great nuggets from how she got started to all the ways she has failed forward.
If you've reached that point where you realize, "Omgsh! I'm overbooked!" this episode is especially for you! And if you haven't yet reached the spot of scaling your business, still listen because there is a lot to gleam from her path to success!
Thanks for listening! Head over to the Live Free Podcast Mastermind and let me know if you're considering the agency model. Talk to you there!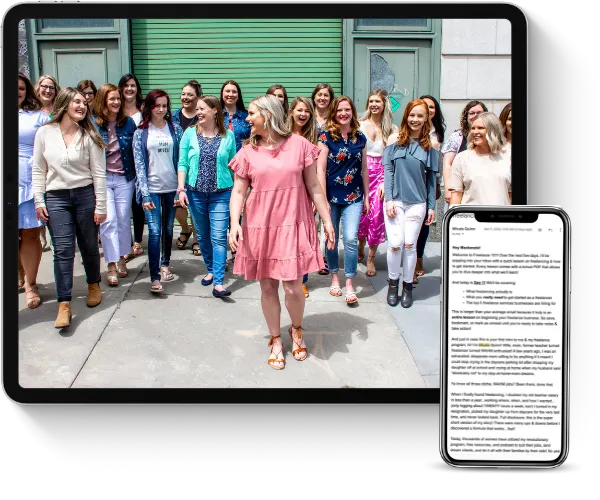 Learn how to earn $3K a month+ as a freelancer working less than 25 hours a week even if you think you have no experience.
This FREE crash course will teach you all about the freelance industry, so you can finally end the family vs. finances battle.
In this episode, we cover:
How and why Kristin started freelancing,
Why she chose to fail forward,
What to consider when you delegate, hire, or outsource your client work,
The first thing you should do if you're going to hire, and
What Kristin didn't have or need before she made $100k
Resources and links mentioned in this episode:
Get her 3-step blueprint to work less and make more here
Ready to start your freelance business? Start with a solid foundation with my Get Legit Kit! It's only $27 here!
**This post about delegate and hire may contain affiliate links, which means if you click one of our affiliate links and decide to make a purchase, we receive a tiny commission from the seller at no additional cost to you. We only share products and services we have used, tested, and love ourselves!**