EPISODE 151: SHOW NOTES
One of the myths about freelancing is that you can't make consistent and reliable income. That's what I thought when I first heard about freelancing. I would imagine a starving artist living downtown but that's far from the truth when it comes to today's freelancers! In this episode I am walking you through 3 ways to create consistent and reliable income as a freelancer.
These strategies will help you avoid the "feast or famine" cycle and help you to focus on what you can control (rather than what you can't control!)
Head over to the Live Free Podcast Mastermind fb group to share what your income goal is and how many clients you need to hit! I can't wait to chat with you about it there! Thanks for listening!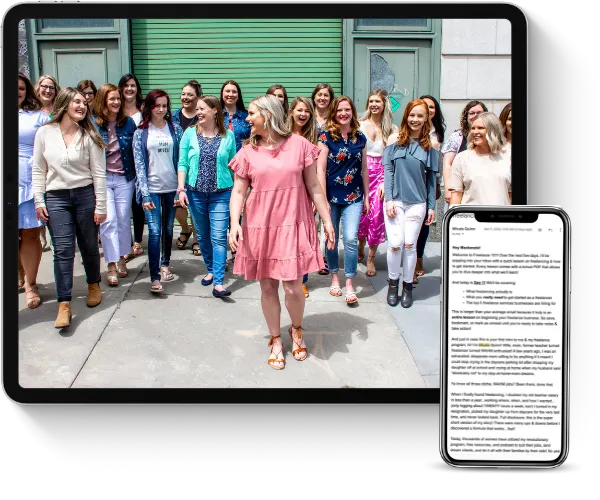 Learn how to earn $3K a month+ as a freelancer working less than 25 hours a week even if you think you have no experience.
This FREE crash course will teach you all about the freelance industry, so you can finally end the family vs. finances battle.
In this episode, we cover:
How to avoid a feast and famine cycle in your business,
What type of services allow for more consistent and reliable income,
Why you should continue to network even when you are booked out, and
A challenge for you! Come share your answers in the Live Free Podcast Mastermind fb group!
Resources and links mentioned in this episode:
Previous episodes I mentioned:

Check out episode 30 for tips on how to prepare to leave your 9-5
Listen to episode 31 for detailed instructions on setting goals

Learn how to tell scams from real opportunities in this Facebook Live
Sign up for Overwhelmed to Overbooked HERE
**This post about reliable income may contain affiliate links, which means if you click one of our affiliate links and decide to make a purchase, we receive a tiny commission from the seller at no additional cost to you. We only share products and services we have used, tested, and love ourselves!**