EPISODE 149: SHOW NOTES
Have you heard of the new social app called Clubhouse? It is hot right now in the online space and for good reason! In this episode I am sharing two powerful ways to use it to find freelance clients!
I'm usually reluctant to learn a new social media platform but Clubhouse has real potential for online networking! Listen in to hear what it is, why it's a great place to be to find freelance clients, and how to use it to grow your freelance business.
At the time of this episode, Clubhouse is only available for iPhone users and you can join by invite only. Head to the Live Free Podcast mastermind and ask if anyone has an invite they can share with you!
Thanks for listening today!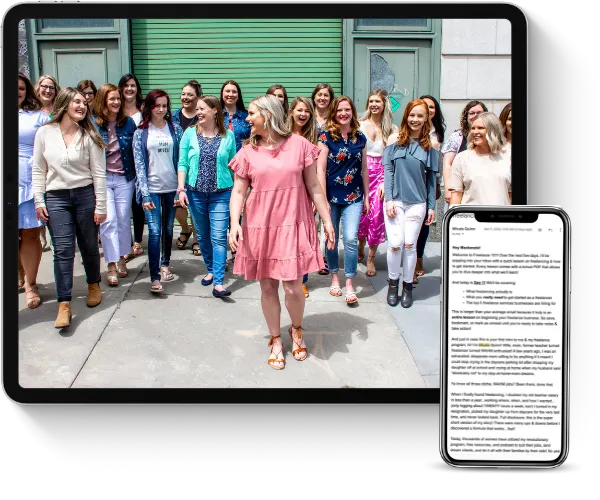 Learn how to earn $3K a month+ as a freelancer working less than 25 hours a week even if you think you have no experience.
This FREE crash course will teach you all about the freelance industry, so you can finally end the family vs. finances battle.
In this episode, we cover:
What Clubhouse is and why it's a great place to be to find freelance clients,
The steps to take before you dive into this new social app, and
Two powerful ways to use Clubhouse to find freelance clients
Resources and links mentioned in this episode:
Get the Clubhouse Guide HERE
Apply for the OTO Scholarship HERE (submit before the deadline of January 13!)
Join my paid program, Overwhelmed to Overbooked, HERE!
Don't miss our last episode (an oto success story!) with Charity Johnson on how she built her bookkeeping business without social media
**This post may contain affiliate links, which means if you click one of our affiliate links and decide to make a purchase, we receive a tiny commission from the seller at no additional cost to you. We only share products and services we have used, tested, and love ourselves!**