EPISODE 48: SHOW NOTES
What does it look like to step into your God-led potential, despite your fears? Stef Gass is on the show today to share how to conquer the fears that are holding you back and then how to claim the success you are called to!
The fact is you will always have fear and discomfort if you're setting goals and dreaming big. Instead of focusing on how to avoid these fears or failures, we should instead equip ourselves to conquer the fear that is standing in our way.
You will love Stef's passion and energy! Connect with her at StefanieGass.com and head over to the Live Free Podcast Mastermind to keep chatting about this episode! Thanks for listening and I can't wait to talk next week!
**This post about claiming success may contain affiliate links, which means if you click one of our affiliate links and decide to make a purchase, we receive a tiny commission from the seller at no additional cost to you. We only share products and services we have used, tested, and love ourselves!**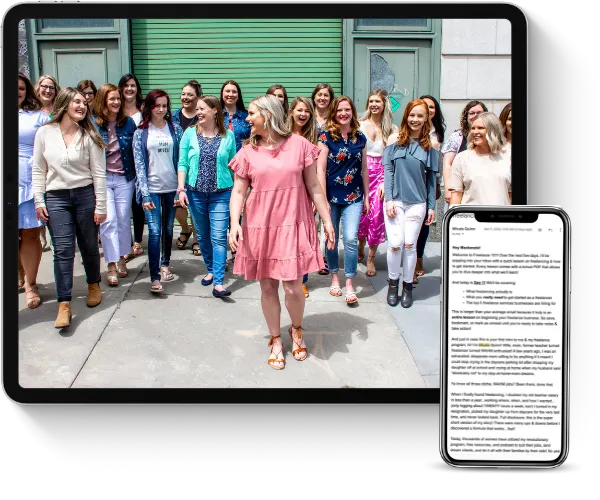 Learn how to earn $3K a month+ as a freelancer working less than 25 hours a week even if you think you have no experience.
This FREE crash course will teach you all about the freelance industry, so you can finally end the family vs. finances battle.
In this episode, we cover:
the 4 steps to conquer the fear that is standing in your way,
Stef's formula for success, and
how to surround yourself with energy that will propel you forward
Resources and links mentioned in this episode: