EPISODE 36: SHOW NOTES
I have Brenna Dean with me on this Student Spotlight bonus episode! Brenna shares how she started 3 separate but similar businesses and how she has been able to combine her passion with profit!
Listen in to hear how Brenna's blog led her to start a freelancing business and what the future for her looks like!
Thanks for listening! If you enjoyed this episode, consider sharing it with a friend or writing a review on iTunes! This is how we reach more mamas just like you. Talk to you soon!
**This post about a success story may contain affiliate links, which means if you click one of our affiliate links and decide to make a purchase, we receive a tiny commission from the seller at no additional cost to you. We only share products and services we have used, tested, and love ourselves!**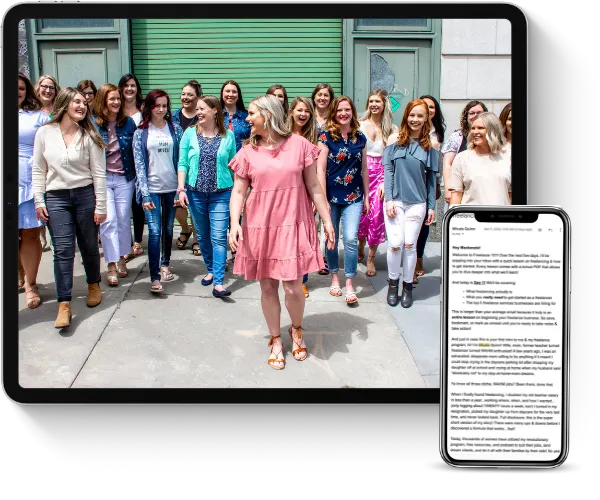 Learn how to earn $3K a month+ as a freelancer working less than 25 hours a week even if you think you have no experience.
This FREE crash course will teach you all about the freelance industry, so you can finally end the family vs. finances battle.
In this episode, we cover:
Brenna's business growth over the last year,
how to use your current skills to start a freelance business, and
what to do if you don't know what business to start
Resources and links mentioned in this episode: