EPISODE 159: SHOW NOTES
Lindsay White is on the show this week to talk about what it looks like to be a freelance Director of Marketing! If you are a social media manager, help your clients with content, marketing or more, this might be a great role to scale into!
In this episode Lindsay and I talk about how she scaled into the Director of Marketing role and how you can provide this service as a VIP day, Retainer, and Package. I am SO excited about Lindsay's new program that will teach you how to be a director of marketing! You can learn more about HERE!
Thank you for listening today and post any question in the Live Free Podcast Mastermind. Talk to you there!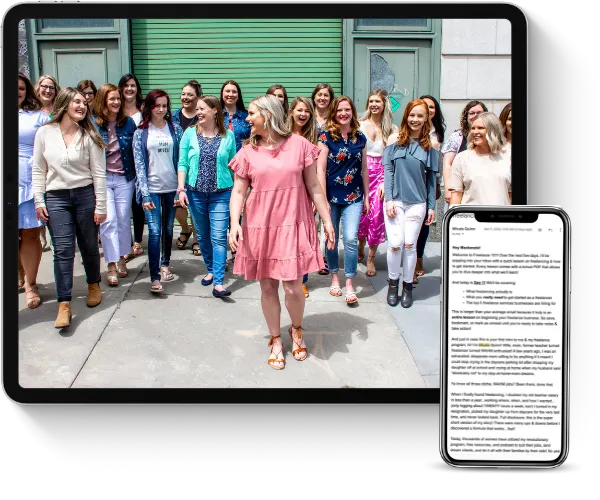 Learn how to earn $3K a month+ as a freelancer working less than 25 hours a week even if you think you have no experience.
This FREE crash course will teach you all about the freelance industry, so you can finally end the family vs. finances battle.
In this episode, we cover:
How she scaled into the Director of Marketing role,
What this role looks like for freelancers,
How you can provide this service as a VIP day, Retainer, and Package, and
The steps you can take to pivot from where you are now to become a Director of Marketing
Resources and links mentioned in this episode:
**This post about director of marketing may contain affiliate links, which means if you click one of our affiliate links and decide to make a purchase, we receive a tiny commission from the seller at no additional cost to you. We only share products and services we have used, tested, and love ourselves!**