EPISODE 50: SHOW NOTES
Three years ago Tara Bosler was at a crossroads in her career.
She had the choice to go back to school, go into corporate America, or dive into a business that allowed her more time with her daughter. She chose the latter and in this episode, she shares her journey from college professor to replacing her income in 90 days AND how freelancers can establish authentic brand messaging!
Tara even gives advice to single moms that are asking if freelancing is the right choice for them.
Thanks for listening! If you found this episode helpful, will you do me a big favor and write us a review? You can HERE. It would mean a lot to me! Thanks again and talk to you soon!
**This post about doing branding messaging may contain affiliate links, which means if you click one of our affiliate links and decide to make a purchase, we receive a tiny commission from the seller at no additional cost to you. We only share products and services we have used, tested, and love ourselves!**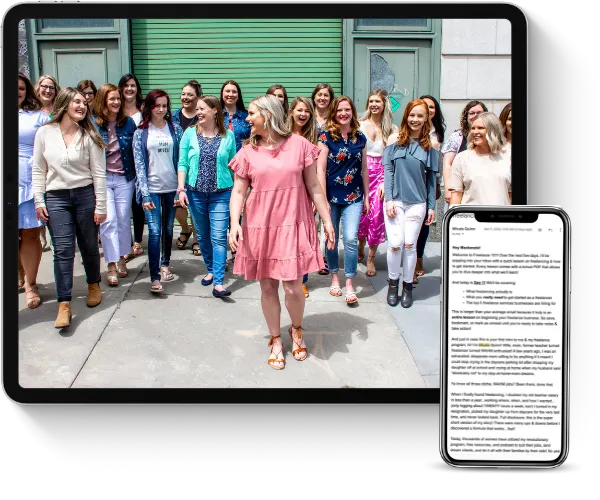 Learn how to earn $3K a month+ as a freelancer working less than 25 hours a week even if you think you have no experience.
This FREE crash course will teach you all about the freelance industry, so you can finally end the family vs. finances battle.
In this episode, we cover:
how freelancers can establish authentic brand messaging (for yourself or clients!),
why personal development is crucial, and
why you might be struggling with determining your WHY
Resources and links mentioned in this episode: