EPISODE 60: SHOW NOTES
I often see questions like, "How can I make as much in freelancing that I do in my corporate job," or "How can I scale my business to 7, 8, or even 10k dollar months?" Well today we're talking about one option – affiliate income!
I'm excited to share this interview with Brandi Mowles on how she grew and scaled her business plus uses affiliate income to cover her business expenses each month.
As a social media VA turned Facebook ad and sales funnel strategist, Brandi Mowles has grown her income from $0 to 6-figures in just 11 months. And in this episode, she does not hold back on how she got to where she is!
Thanks for spending time with me today – I so appreciate it! If you enjoyed this episode, consider writing a review on Apple Podcasts. Talk to you soon!
**This post about affiliate income may contain affiliate links, which means if you click one of our affiliate links and decide to make a purchase, we receive a tiny commission from the seller at no additional cost to you. We only share products and services we have used, tested, and love ourselves!**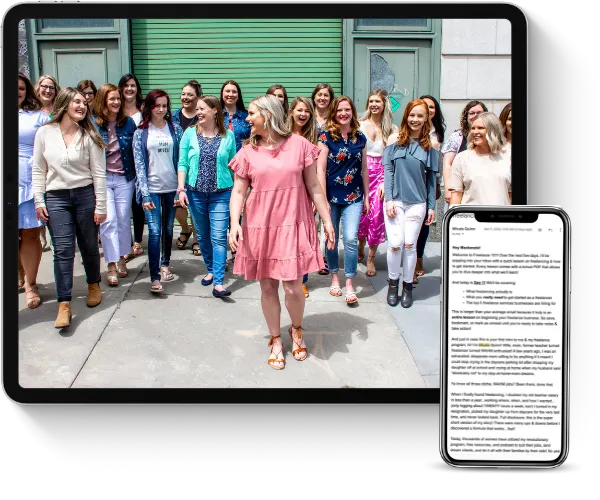 Learn how to earn $3K a month+ as a freelancer working less than 25 hours a week even if you think you have no experience.
This FREE crash course will teach you all about the freelance industry, so you can finally end the family vs. finances battle.
In this episode, we cover:
how to invest in your business each month,
what to consider before buying a skills training, and
how to use affiliate links with your clients
Resources and links mentioned in this episode: