EPISODE 76: SHOW NOTES
This episode is specifically for you mamas considering joining my paid program, Overwhelmed to Overbooked, and the four questions you may be wrestling with.
But first I have to tell you, I used to think being a working mom was my problem but I was wrong. It's not about being a working mom or a mom who stays home, the reason I show up for you is so you can find your own path, a path that allows you to be the mom you want to be!
In this episode I cover the four questions you may have before joining OTO:
Can this work for me?
Is the program worth it?
How long will it take me to land my first client or replace my income?
What if I fail?
I am rooting for you whether you join me in OTO or not and if I can help you make a decision or move forward on this path, please let me know! Find me in the Live Free Podcast Mastermind fb group or on Instagram. Thanks for listening today and I'll talk to you soon!
**This post about the four questions you may have may contain affiliate links, which means if you click one of our affiliate links and decide to make a purchase, we receive a tiny commission from the seller at no additional cost to you. We only share products and services we have used, tested, and love ourselves!**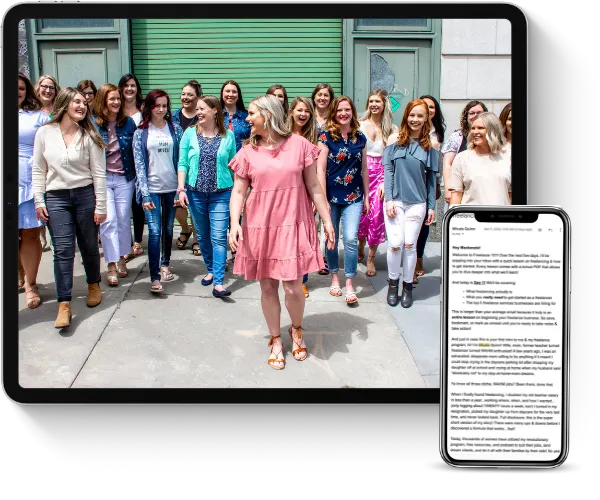 Learn how to earn $3K a month+ as a freelancer working less than 25 hours a week even if you think you have no experience.
This FREE crash course will teach you all about the freelance industry, so you can finally end the family vs. finances battle.
In this episode, we cover:
if my paid program can work for you,
how long it will take you to land your first client, and
what happens if you fail
Resources and links mentioned in this episode: