EPISODE 142: SHOW NOTES
Are you planning to quit your full time job in the near future? When you're growing your freelance business and working to replace your full time income, you can reach a point where you run out of time in your day to do both your full time job and your freelance business on the side.
In this episode, I am sharing 3 things to do before you quit your full time job, how to know when it's time, and how to set your financials up so you can make the transition a smooth one!
This episode comes from watching women in OTO smoothly transition from full time job to freelance, things I've personally learned from my own journey and what I would do if I was doing it all over again.
Whether you need to make an extra $1k, $3k, or $5k+ a month to replace your income, tune into this episode for the 3 things to do before you quit your full time job! Thanks for hanging out with me today!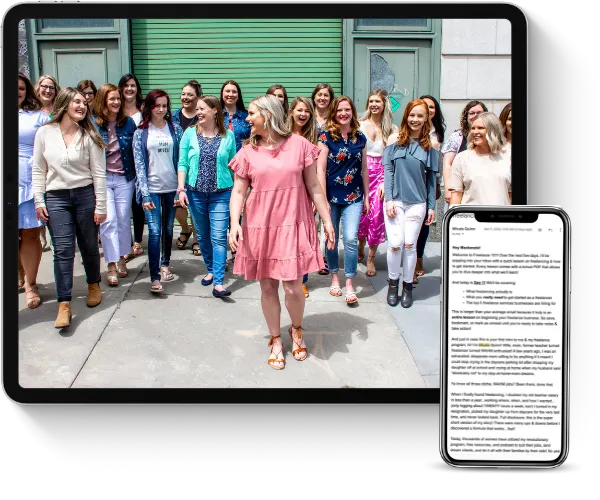 Learn how to earn $3K a month+ as a freelancer working less than 25 hours a week even if you think you have no experience.
This FREE crash course will teach you all about the freelance industry, so you can finally end the family vs. finances battle.
In this episode, we cover:
3 things to do before you quit your full time job,
What I've seen women do that makes this transition very smooth,
How to feel confident when it's time to leave your full time job, and
If you should save up money before you quit
Resources and links mentioned in this episode:
**This post on before you quit may contain affiliate links, which means if you click one of our affiliate links and decide to make a purchase, we receive a tiny commission from the seller at no additional cost to you. We only share products and services we have used, tested, and love ourselves!**